About Me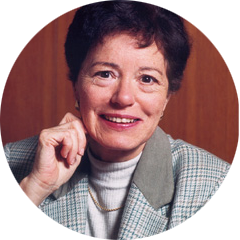 For 20 years I was the associate editor of The Collected Works of Northrop Frye based at the Northrop Frye Centre at Victoria University, Toronto. The project was launched in a small way in 1991. The last of its 30 volumes, an index to the whole, was published in 2012 in time for Frye's centenary. Here is the text of a talk I gave introducing Frye's ideas. Before the Frye project began, I was for nine years the postdoctoral fellow at The Collected Works of John Stuart Mill, where among other things I compiled the master index to all 32 volumes.
My PhD was in Victorian literature and it is my first love. Here is a link to "A Pocket Guide to the Peerage", an article I wrote on nineteenth-century aristocratic titles -- a seemingly dry subject that continues to fascinate me.
I have also worked as an independent scholar researching and writing about Canadian literary and historical figures.
I live in Toronto, where I strive to grow a garden, and also attend classical music concerts. For five years I was on the Board of the Toronto Bicycling Network and continue to ride with them. I enjoy the company of my three daughters (one of whom actually lives in England) and their partners, and four gorgeous grandchildren.
My Garden
Chief Speeches

"Margaret Addison and Women's Rights," illustrated talk to the VWA (formerly Victoria Women's Association), November 22, 2017.
"The Hidden Frye," illustrated talk given to the VWA, November 28, 2012.
"Northrop Frye," presentation to the University in the Community class, November 14, 2012.
"A Remarkable Force: Margaret Addison," illustrated talk to the VWA, October 22, 2008.
Paper on Frye and value at the conference on Frye at the University of Ottawa, May 2007.
"Re-Valuing Value," talk on Frye for the Northrop Frye International Festival, Moncton, April 2007.
"Northrop Frye," given to the Senior Alumni Assocciation of the University of Toronto (Monday group), April 25, 2005.
"On Writing a Biography," given to the Arts and Letters Club, Toronto, 6 February 2001.
"An Expanding Freedom: Margaret Addison and Victoria's Early Women," given to the Victoria University alumni, 2 June 2000.
"Frye and the Church," given at the conference on Frye and the Word, McMaster University, 18 May 2000.
"Northrop Frye Signs the Educational Contract," at the International Conference on Northrop Frye Studies, Inner Mongolia University, Hoh Hot, July 1999.
"Poetic Frye," at the Association for Canadian Studies' annual conference, Sherbrooke, June 1999.
Talk on Margaret Addison, Northrop Frye, and Victoria College to the University Round Table, 12 November 1997.
Talk on Northrop Frye to Senior Alumni Association of the University of Toronto, 23 October 1997.
"The History of the Victoria Women's Association," on the occasion of its 100th anniversary, 23 November 1996.
"Margaret Addison and Annesley Hall," in the College Lecture Series on Victoria's Methodist Heritage, 7 March 1995.